Meet The Team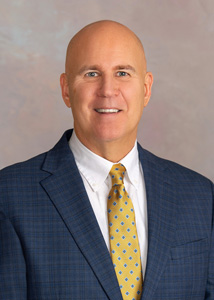 Glenn J. Hansen, CFP®, MS
Glenn Hansen has been involved in the financial services industry since 1981. He graduated from Kutztown University with a Bachelor's Degree in Business Management and a minor in Accounting. He also received a Masters of Science Degree (MS) in Financial Planning from the College of Financial Planning in Denver, Colorado in 1994.
Glenn holds the designation of CERTIFIED FINANCIAL PLANNER™, (CFP®) which he received in 1988. Glenn maintains Series 7, 24, 51, 53 and 63 Registrations, as well as resident life, health and annuity insurance licenses. Glenn is an Investment Advisor Representative and continues his career-related education to stay abreast of developments in the industry so that his clients receive comprehensive and strategic information. Glenn recently served as a Director of the Bucks First Federal Credit Union and is Past President of the Lower Moreland Business Association. Glenn continues to serves as an industry Arbitrator. As President of Financial Insights, Inc. and Registered Principal with FSC Securities Corporation, Glenn strives to meet the needs of high net worth individuals, families, successful professionals, business owners and retirees. He focuses on asset management and retirement planning.
Extensive background and knowledge in the financial and retirement planning fields allow Glenn to provide outstanding service to his clients. While striving to build long-term relationships, Glenn has committed himself to assisting clients with the finest service and investment advice. Through consistent effort and we believe, a reputation for integrity and professionalism, Glenn has built a solid client base and expanded his business through referrals from clients and other professionals.
Active in his community, Glenn is a member of the Harry A. Houseman Lodge #717-F&AM, and spent many years as a Coach and Board Member for the Bensalem Youth Organization.
Glenn and his wife, Dee, live in Yardley; he has two sons, Glenn and Dylan. They enjoy traveling and golfing and attend Calvary Chapel of Philadelphia.
Robert W. Ratti, CFP®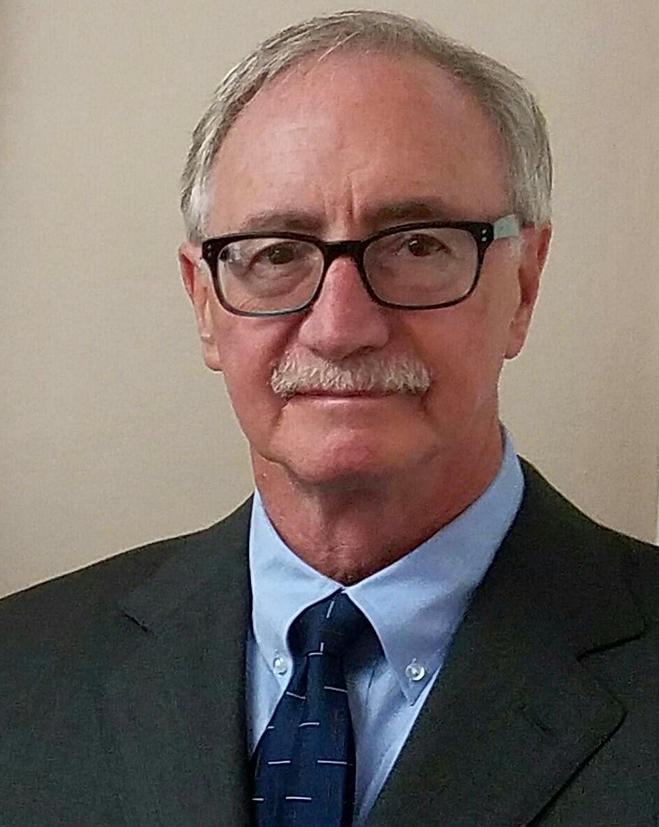 After graduating from Lebanon Valley College with a major in psychology and a minor in business and working at several local manufacturing companies, Bob started his professional investment career in 1980, at a New York Stock Exchange brokerage firm. After five years of providing the traditional "transaction based" investment advice, he began the course of study to become a CERTIFIED FINANCIAL PLANNER™. After two years and six tests, Bob was licensed to use the CFP® mark. In 1989, Bob became an independent investment advisor representative partnering with FSC Securities Corporation. Using these alliances, Bob has been able to offer personalized fee based investment management services at a reasonable cost, along with a full range of financial planning services as well as independent investment advice based on the client's goals, objectives and risk tolerance.
Bob maintains Series 7 and 63 Registrations, along with being registered in Pennsylvania, New Jersey, Florida, Georgia and New York as an Investment Advisor Representative. He also holds resident life, health and annuity insurance licenses for New Jersey and Pennsylvania. Bob is a former member of the Bucks County Estate Planning Society as well as a former member of the South Jersey Estate Planning Society. Bob currently serves as an industry arbitrator. He also served as an officer on the Board of Directors of the Financial Planning Association Philadelphia Tri-State Area Chapter. Bob lives in Haddonfield, with his wife Barbara and has two sons. Bob enjoys golfing, tennis, skiing, gardening and creating culinary surprises in the kitchen.
Dylan Hansen, CFP®
Dylan graduated from Methodist University with a Bachelor's Degree in Business Administration and a concentration in PGA Golf Management. Dylan started working as a Class A PGA Golf Professional at high-end private golf clubs, including Augusta National Golf Club. Dylan started his investment services career in 2017 as a Financial Solutions Advisor at Merrill Lynch. During his time at Merrill, Dylan helped educate clients on how to utilize their employer provided 401(K) and stock plans in order to accomplish their financial goals. He also served as a member of the Associate Advisory Council working with department managers on enterprise improvements. Dylan was recognized as one of Merrill's top performing Financial Solutions Advisors.
Dylan transitioned to Financial Insights and FSC Securities Corporation in 2020. Dylan holds the designation of CERTIFIED FINANCIAL PLANNER™, (CFP®) which he received in 2021. He maintains his series 7 and 66 Registrations, as well as resident life, health and annuity insurance licenses. Dylan acts as a Investment Advisor Representative and a Registered Assistant to both Robert W. Ratti, CFP® and Glenn J. Hansen, CFP®, MS. Dylan resides in Yardley, Pennsylvania, with his wife Brittany, where he enjoys spending time with family, hiking, golfing, skiing, working out, and staying active.
Ann Fenstermaker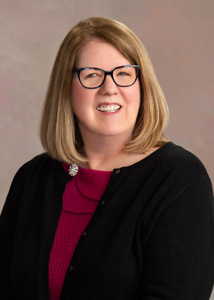 Ann joined our team in November of 2021 as the Administrative Sales Assistant to Glenn, Bob. She has been meeting and talking with many of our clients over the past couple months and is happy to assist the team and our clients with everyday tasks.
Ann has previously served in administrative roles supporting executives in Medical, Banking, Law, Brokerage/Investment and Real Estate. Her varied background and experience supporting key personnel should help increase our efficiency and process in helping our clients.
Ann and her husband, John, live in the Pine Valley section of Philadelphia and enjoy traveling. They have two sons. Ann continues to be involved in local church and school organizations. She is excited to be part of our team and looking forward to assisting our clients.
Certified Financial Planner Board of Standards Inc.

Mission Statement
Certified Financial Planner Board of Standards Inc., a professional regulatory organization, fosters professional standards in personal financial planning so that the public values, has access to and benefits from competent and ethical financial planning.
CFP Qualifications
To obtain the CFP certification, a person must study and demonstrate competency in six areas vital to comprehensive financial planning, including insurance, retirement, investments, and estate planning by successfully completing the CFP™ Certification Examination. The emphasis of the educational program is the interrelationship of the financial areas and the need for an objective analysis of a client's circumstances and goals. The CFP professional must also meet educational, work experience and ethical standards to maintain the right to use the CFP mark.